What: 10th Winterfest Music Festival When: 12.12-31.01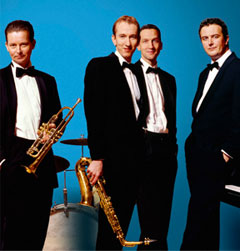 Each of this enjoyable set of concerts to celebrate Christmas, New Year and the Russian Orthodox Christmas in January differs in style and genre, with the participation of legendary maestros, famous young soloists, chamber ensembles, choirs, period music ensembles, jazz vocal talents and crossover groups.

What: Don Giovanni When: 20.01, 19.00 Where: Latvian National Opera That insatiable bon vivant Don Giovanni, for whom only a woman's beauty is sacred, loves to play merciless games. He'll abandon a lady without qualms, seduce a bride away from her own wedding, even kill...



What: Portrait, Self-Portrait When: till 17.01 Where: Arsenals Exhibition HallThis ambitious exhibition brings together artists from various periods to introduce the diversity of their styles, the spiritual saturation many of them endured, their experiences and their expressively adventurous or calmly observing view of the world.

What: Waithings When: till 03.02 Where: Riga Art Space
Described as things that make us wait and also wait for something themselves, "waithings" evidently have plenty of double-sided meanings. Installations in this exhibition include creative work by Miks Mitrēvics and Kristīne Kursiša.



What: Vestards Šimkus (piano) When: 28.01, 19.00 Where: Great Guild House
The winner of the Latvian Grand Music Award (2002) will delight Riga's music lovers at the Old Town venue of the Great Guild. Be there to hear Latvia's finest pianist-virtuoso.